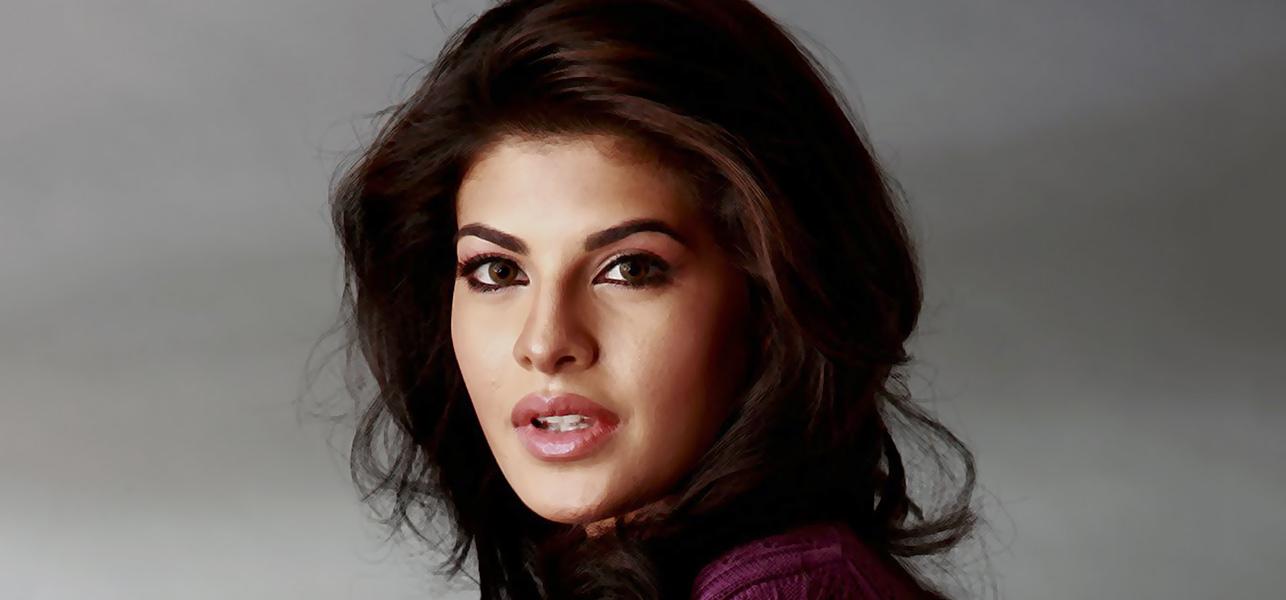 Jacqueline Fernandez came into picture after being crowned Miss Sri Lanka where she was spotted by Salman khan. This pretty woman seductively performed in sexy item numbers opposite Riteish Deshmukh. Today, she is among the top 10 actresses in B Town and is known to be the easy going and happening woman in town.
Jacqueline Fernandez Without Makeup Pics
Here are 10 latest and best pictures of Jacqueline Fernandez without makeup.
1. City Slick:
When actresses choose to flaunt their glam doll look, Jacqueline opted for the simplest look. She believes in flaunting her natural beauty rather than the make-up coated look.
2. Travelogue:
Comfort is the mantra for Jacqueline's style when she travels. Posing a very bohemian inspired look, she chose a brown wrap skirt, with a dry mud lace top and a white inner which was the best choice. The brown loafers and dry mud cardigan teamed up well for the no makeup de-glam look.
3. Jacqueline Fernandez Spotted During a Child Welfare Event:
She may not be an Indian, but Jacqueline loves Kurtas and wishes to wear it at for any occasion which fits it best. Spotted during a child welfare event, Jacqueline wore a white kurta with golden polka dots; the best was the chikan work on the collar area. Her highlights gave the kurta a perfect blend of her flawless beauty and classic look.
4. Movie Browse:
When not shooting or shopping, Ms. Jacqueline will be seen shopping for some good movies to complete her collection. She puts on her tomboy look, like loose trousers, shorts and a loose tee leaving her tresses open. She is funny, and a very eccentric girl you would ever meet when in her most relaxed time.
5. Jacqueline Fernandez At Home:
This picture made roles on a lot of pages when leaked from Jacqueline's personal folder, spotted at home while busy browsing – she looked very beautiful. She has the best hair ever seen, and loves to leave them loose and avoids even a beauty cream; just water keeps her skin fresh and hydrated.
[ Read: Stars Without Makeup ]
6. Jacqueline Fernandez in Her Hometown with Sri Lankan Casuals:
Clicked when in her hometown in Sri Lanka, Jacqueline was spotted outside a playschool. In a simple dark grey tee, the beauty queen left no mark to flaunt her celebrity quotient. Outshining was her gold chain clutch bag which had stone embellished detailing. As usual, her loose hair upped her style quotient.
7. Caught in Action:
Hiding from paparazzi, Jacqueline was spotted sneaking out of the theatre during the premier of Murder 2. She wore a hooded jacket and with not even a touch of gloss, she managed to look her best as her cheeks blushed while she avoided the clicks of the camera.
[ Read: Emma Watson Without Makeup ]
8. Jacqueline Fernandez at Shopping:
Jacqueline Fernandez is hot and sensual and she loves to dress like a man. Yes, we mean the way she styled herself in a basketball jersey, track suit jacket and grey trousers. Her Hermes Ostrich print bag created quite a color splash in her entire look.
9. Jacqueline Fernandez Interaction with Fans in London:
No longer is Jacqueline an Indian name, but has become an international figure. Clicked when in London for an event, Jacqueline was seen interacting with her fans. She wore a plain white tee with a knitted slim black belt over the tee and pulled up her hair in a bun which completed her magnificent look.
[ Read: Vidya Balan Pics Without Makeup ]
10. Jacqueline Fernandez with Salman Khan in a Coffee Shop:
Whether Sajid or Salman, Jacqueline is seen bonding with the Khans quite a lot. She was spotted at a local coffee shop in her simplest look as she smiled and chose only to pose not speak to the media. The tight lipped Jacqueline had something to be happy about, but her jovial look and her cool casuals portrayed an innocent look.
Jacqueline Fernandez without makeup is no less of a stunner! Hope you liked the article. Please leave us a comment.