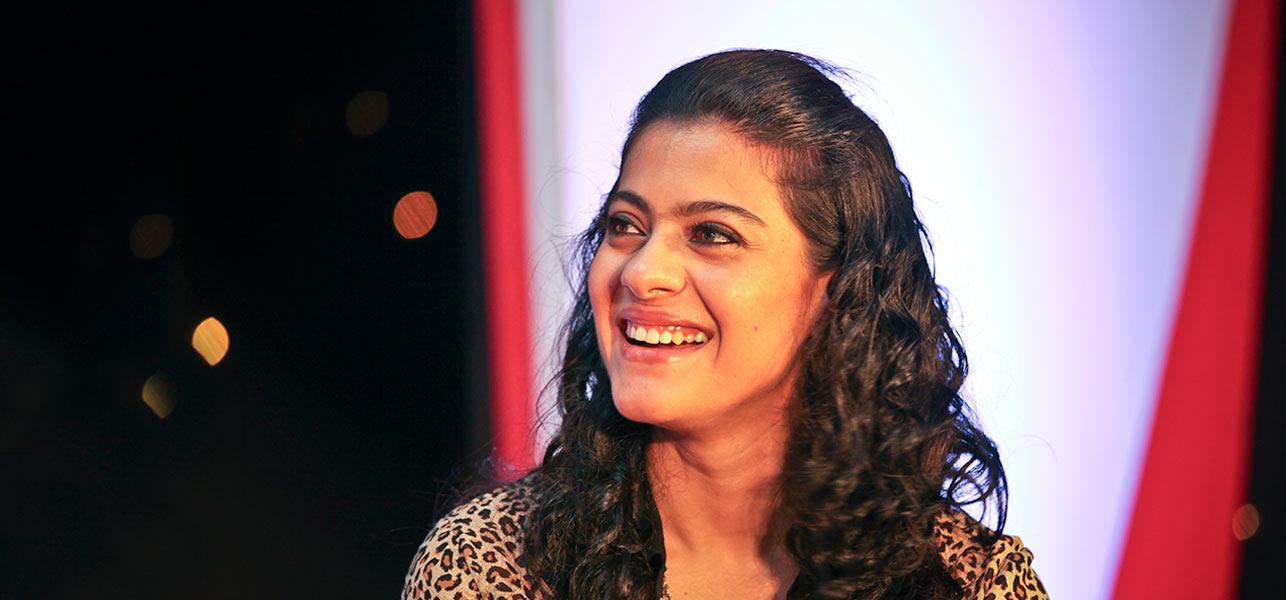 Touted as one of the greatest actresses of Bollywood, Kajol has certainly made an impact on Indian cinema. It is her extraordinary acting style, elegance and exuberance that set her apart from her contemporaries. She was born in a Bengali- Marathi family who had a long and respectable history in the Indian Cinema.
Kajol's first tryst with acting happened at a tender age of 17 with Rahul Rawail's film "Bekhudi" but it was "Baazigar" that earned her the much needed recognition. Her movie "Dilwale Dulhaniya Le Jayenge" opposite Shahrukh Khan turned out to be a huge success and won her the best Filmfare award for the best actress. After "Kabhi Khushi Kabhi Gham", she took a five year breaks and made a super come back with "Fanaah" opposite Aamir Khan which earned her another Filmfare award. She married actor Ajay Devgn in 1999 and is blessed with two children, daughter Nyaasa and Son Yug. Kajol has flawless skin and looks good without makeup.
Kajol Without Makeup Pictures
Here are top 10 images of Kajol without makeup.
1. Kajol at Moinuddin Chishti
Ajmer Sharif is a popular religious destination where many Bollywood actors and actresses come to pay obeisance at the religious shrine mostly prior to the release of their movies or to offer prayers. In September 2011, Kajol was also seen with her family at the shrine of Khwaja Moinuddin Chishti. Her children's presence sparked more curiosity as it was her son Yug's first public appearance. Kajol was covered in a burqa and a muti coloured stole without any makeup.
2. Kajol at Jaipur International Airport
Here Kajol is seen with her husband and sister at Jaipur International Airport in September 2012. The Devguns were en-route to Kale Hanumanji Temple to seek the divine blessings of Lord Hanuman in the walled city. Kajol was dressed in a simple brown top and denims paired with oversized shades and was clicked while waiting at the airport for their car.
[ Read: Celebrities Without Makeup ]
3. Kajol at Mumbai International Airport
Kajol was snapped at the Mumbai International airport on 6th of October 2012. As usual, she is seen clad in denim and tee and a long stole. But her oversized yellow bag is surely eye grabbing. She looks very fresh in this look even without a trace of makeup.
4. Kajol at Durga Puja
Kajol, all pristine in white, visited the 65th North Bombay Sarvajanik Puja which is held annually by Mukherjee family.  This is one of the oldest pandals in Mumbai and is visited yearly by Kajol and her family to celebrate Durga puja. She looked very beautiful in the white sleeveless salwar kameez, hair tied up in a ponytail and minimal makeup with just Kohl and liner and a lip loss. I just loved this look.
[ Read: Katrina Kaif Without Makeup ]
5. Kajol at Yash Chopra Tribute
Here Kajol is seen with other Bollywood celebrities to pay tribute to the late Yash Chopra. A huge number of family, friends and colleagues of Yash Chopra went to the Yash Raj studios to pay their last respects to the industry giant. The Indian cinema suffered a huge void which cannot be filled in a long time.
6. Kajol at Holiday Spot
Kajol was seen supporting her mother's efforts to preserve the holiday destinations of Lonavala and Khandala. Tanuja has a house in Lonavala and wants more parks and open spaces in Mumbai and surrounding suburban areas. Kajol appeared bright and beautiful in a bright multi coloured jump suit and was all gooey and happy with her family. We love this look of Kajol devgan without makeup.
[ Read: Kareena Kapoor Without Makeup ]
7. Kajol with Boris Johnson
Here Kajol is seen with Boris Johnson who had come for a visit to India last year. Boris was apparently forced to travel economy class on his trip to Mumbai from Hyderabad as all the business class seats were occupied by Kajol and her companions. So Boris Johnson humbly complied to travel in economy class.
8. Kajol at North Bombay Durga Puja Sindoor Utsav
This is another picture from last year's North Bombay Durga puja Sindoor utsav. This celebration was held at Tulip Star Hotel in Juhu. Kajol was accompanied by several celebrities to seek the blessing of Maa Durga and to bid her goodbye on Dashami. Even without makeup Kajol looked absolutely stunning in white saree and red blouse.
[ See: Tamanna Photos without Makeup ]

9. Kajol at Rahul Rawail's Stella Adler Acting Studio Launch
This picture was clicked on Rahul Rawail's Stella Adler acting studio launch at Santa Cruz on 30th September 2011. This inauguration party was attended by celebrities like Rishi Kapoor, Poonam Dhillon and Sweta Kwatra. Kajol here looks very ordinary, pale and unfashionable in black loose fitting kurta, black ankle length trousers paired with ordinary silver sandals. Her hair is casually tied in a bun and with no makeup at all. Clearly one of the not so good off screen looks of Kajol.
10. Kajol at Mumbai International Airport
This picture was clicked at Mumbai International airport after her visit to Berlin for her movie "My Name is Khan". Kajol was in no mood to pose for the shutterbugs and appears quite cranky and irritated. She wore a simple t-shirt and denims with just her red rimmed glasses as her accessory.
Images: Google, Pinterest