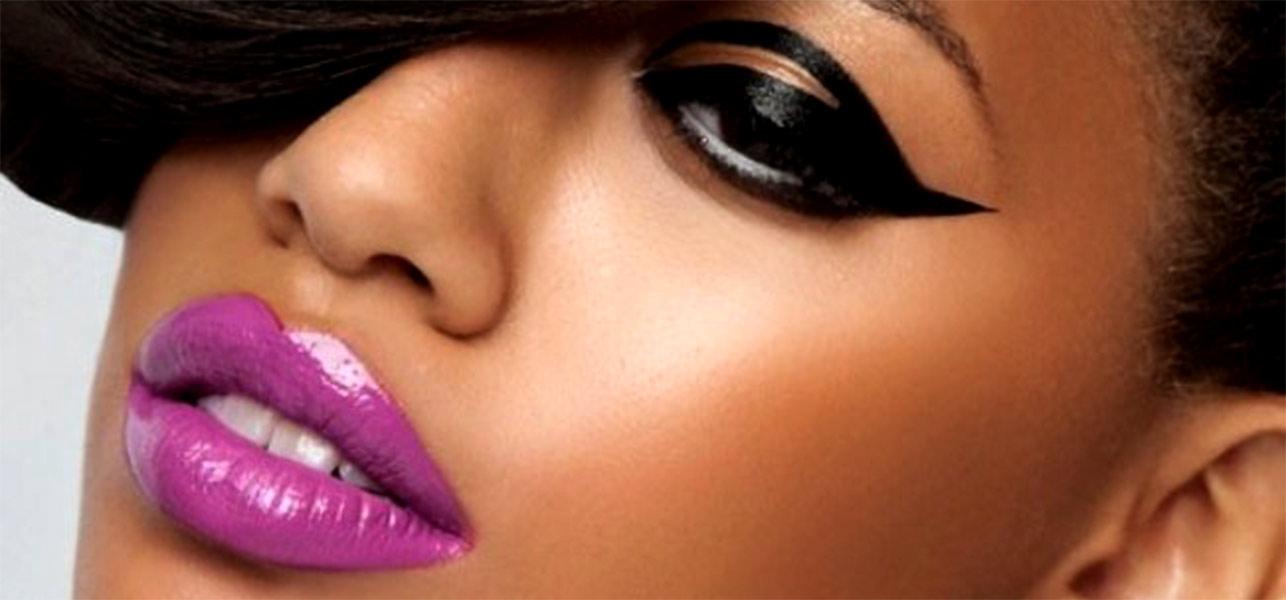 Sweaty and sticky, I'm dreading this summer already. As Mumbai's temperature and humidity soar at an exponential rate, there are only few things that keep me sane. My peach ice tea, my khaki shorts and the fact that I can retire my nude lipsticks and wear some awesome, bright, dazzling lipstick shades without looking like a loon.
Best Summer Lipstick Colors
I'm going to share with you some of the beautiful summer lipstick shades that will help you can rock this season. Lets first begin with my favorite!
1. Corals:
Coral is a colour that I feel suits every single skin tone. And it definitely is a summer must have! A sheer coral lipstick can brighten up fair skin without looking garish and a great opaque one can make a great colour for dark tones. If you're of a cooler skin tone, try pinker corals like Haute Melon from NYX's Round Lipsticks. If you're on the warmer side try more orange based ones, I found Coral Lustre by Maybelline to be a great choice! Revlon Super Lustrous has a great shade called Coral Berry, that would suit anyone and it looks YUM! If you don't mind the price, MAC makes great corals like Vegas Volt and Crosswires.
Coral hue is one of the hot favorite summer lipstick shade that lot of fashionstas prefer.
2. Fuchsias and Pinks:
Summer is a great season for the statement lip, and nothing makes a statement like hot pink lips! Fuchsia is in this season and the best way to wear it is with very little eye makeup and clothes that are of subtle shades, if you're wearing pink, avoid pink lips. We don't want to be matchy – matchy, now do we? Great fuchsia lips can be achieved with NYX's soft matte lip cream in Addis Ababa, Revlon Colorburst in Fuchsia and if you're afraid that these blue toned pinks might not suit you or are too bold, try more red based pinks like Faces Moisture Rich Lipstick in First Lady or Fiery Orange (yes, its pink!). Whichever pink you choose, don't forgo this trend this season!
Pink color is also one of the hot favorite summer lipstick shades that a lot of women prefer.
[ Read: 10 Best Pink Lipsticks In India ]
3. Orange:
Scared? Don't be! Orange does seem like a very difficult colour to pull off but it doesn't have to be! If you shy away from the bold look of orange lipsticks like MAC's Morange, try a more muted approach instead, Bronze Orange from Maybelline's Colorsensational range is a real go to for a subtle orange lip, till you work up the courage to rock this intimidating colour to its fullest, which you should, tangerine IS the colour of the year, after all, keeping eyes neutral but well defined is a good approach, subdued shades in clothes are best with this lip, so it's great for a night out in that little black dress. When you feel brave enough do go try Faces Moisture Rich lipstick in French Rose (yes, its orange!
[ Read: Top 10 Orange Lipsticks In India ]
4. Purple:
Yup, read me right! Purple is usually the underdog in lipsticks but you'll be surprised how much it can brighten up your look! If you are not a fan, you can dabble in it by picking pink lipsticks with strong violet undertones, fairer skinned beauties can try lavender and darker ones, more plum based shades. Colorbar Velvet Matte and Maybelline Color sensational Lipsticks have a crazy range of lavenders, plums and purples! And Lakme's 9 to 5 has a beautiful muted purple called Purple haze, why not take a leap of faith because true purple is neutral, an equal mix of red and blue, wear it right and it can suit anyone!
5. Red:
This colour that defines heat has to be a hit in the summer! Wear it more pink or blue if you're a cool and more towards orange if you're a warm. A sheer shade is great for day and a heavier finish a must have for a sizzling summer date night! Definitely try to use red lipstick as a stain with a gloss for a summery day look. Try NYX's round lipstick in Fire for a pinky red, try Colorbar Velvet Matte in Hot Hot Hot and Maybelline's Fatal Red for a pure red or try Coral Red from Faces Glam On lipsticks, it's the best of both worlds!