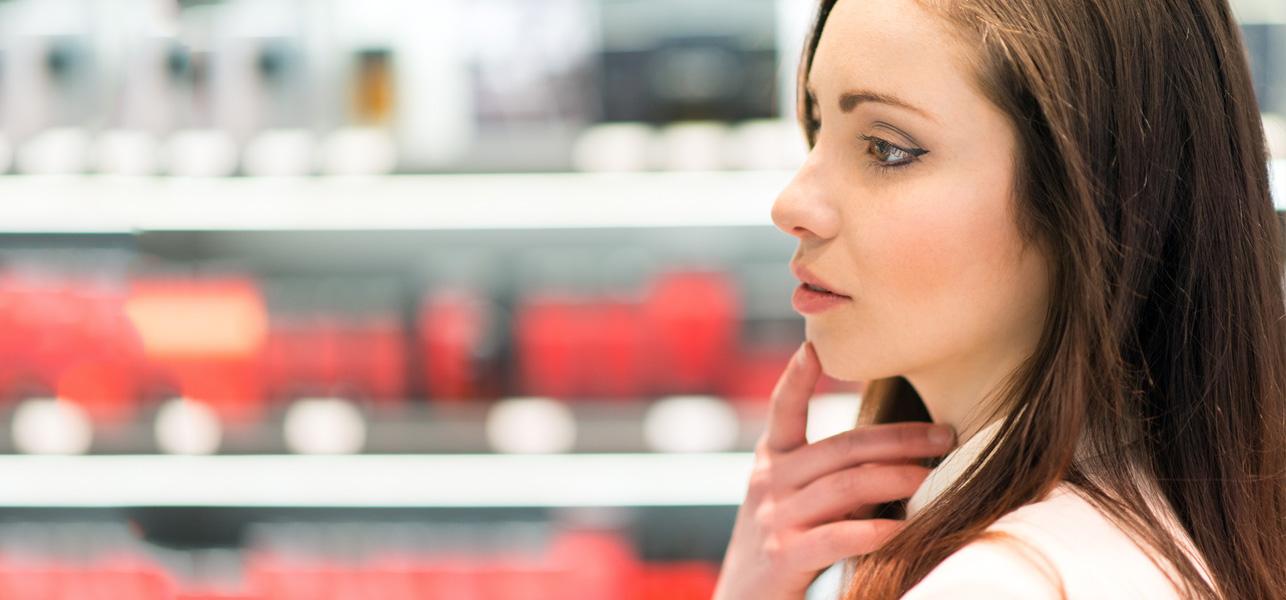 Remember Kajol's first makeup attempt to woo Shah Rukh Khan in KKHH. Bright pink lipsticks and hodgepodge eye makeup. No wonder, everyone laughed at her
Cut to her transformation as a glam diva who wins the hero's heart. She obviously perfected the art of makeup over the years.
We need not suffer the trauma of badly applied makeup. These days there are blogs and video tutorials galore. There are so many teenagers who have just entered into the new and amazing world of fashion and makeup. They need the right guidance to apply makeup
As for all professions, you need the tools of the trade. Good quality, multipurpose and affordable makeup can help transform your look. So don't fret ladies, we'll give you a list of the must have basic makeup items for beginners. These are economical to boot and multipurpose.
Basic Makeup Items
1. Kajal
Irrespective of what your skin tone is, kajal is a must. So go for a smudge-proof one which will stay on your eyes for a longer time. Kajals suit the dusky Indian beauties. Just swipe on for a no fuss made up look. Pair a kajal with inexpensive binds and ethnic clothes. You can accessorize with fairly cheap glass bangles as well.
Lotus kajal is one of the best available in the market with a price of just 115 bucks. It is also contact lens friendly.
Himalaya kajal at Rs 120 for 2.7 gms is also value for money. It is a herbal preparation and cools the eyes. It also adds luster to the eyes
2. Mascara
You may or may not use mascara. Mascara's give the eyes a professionally made up look. Long and thick lashes give you a very diva look. Maybelline mascaras are legendary.
Maybelline The Colossal Volum' Express Mascara in black is priced at around Rs. 275
3. Eyeshadow
Though not an essential for a beginner, it is a must for parties. Choose a reputed and ophthalmologically tested brand but may use it for parties. There are a variety of players in the market including Revlon. The eyeshadow palette also includes instructions for eyeshadow application.
The Maybelline range of eyeshadows. It is a palette of four shades at Rs.375 only.
Coloressence has singles priced for Rs 200.
4. Lipstick Or Tinted Lip Balm
That choice is yours. But as a beginner, it is advisable you use a tinted lip balm. It is both moisturizing as well as gives a light sheen to your lips.
Nivea Fruity Shine lip balms are tinted and costs only 129 bucks.
Maybelline Baby Lips had caught the fancy of the teenagers and is priced at 125 bucks
5. Lipgloss
You could go for this when you want a more glossy effect.
Opt for Maybelline Fruity Jelly lipgloss. It's just 150 bucks.
6. Nail polish
Everyone loves painting nails whether you ate 8 or 80. Elle 18, Colorbar, Lotus Maybelline are all pretty cheap. Pick your favorite color.
Elle 18 retails at Rs 55 so you can mix and match your colors
7. Compact
Again a product you may or may not opt for. It helps to control sweat and oiliness. It gives a pro look to your makeup
Maybelline Whitestay UV Fairness compact powder at a cheap rate of 150 rs. is good for a startup.
These are the basic makeup items for girls that you should never forget to have. They can be easily bought with the minimum budget you have. When you travel, you can carry them with you
In the end, keep in mind quality over quantity and never sleep with makeup on. So get ready to conquer the world.
Now that you have the basics down, let's learn how makeup can be used in multiple ways.
How To Turn Your Makeup Into Multi-Purpose Products
1. Lipstick
Use as a cream blush. Swipe it on for that rosy glow (Here's looking at your bright reds!)
2. Blush
Brush it onto your eye lids for a pretty pink romantic look. Use it for contouring, if it's dark. You can also mix blush with lip balms / Vaseline for a brighter cornflour.
3. Eyeshadow
Wow, a genie in your pocket.
That drab brown eye shadow will make a great contouring powder, what about that sparky champagne color?
A great highlighter!
Pinks can be blush!
Use eye-shadows as eye liner(aka Karenina)
Neutral shadows can fill in any thinning areas in your brows
4. Bronzer
Sculpt your legs to make your legs look thin and long by applying some bronzer strategically on calves and thighs.
5. Mascara
It makes for great shoe polish! Really! Just dab some on the shoe and polish with a piece of tissue or cloth. Great for spot cleaning! Colored mascara also makes great, trendy hair mascara!
6. Moisturizer
Moisturizers are really batting for you .You can use your lotions or creams for makeup removal. Tame those pesky flyway frizzy hairs by slicking on a drop or two of moisturizer. They are also perfect for airport security check issues. Once, I was traveling from New Jersey (USA) to Miami and I got stuck in the security check as I was wearing golden bangles which were too tight. I tried hard to remove them but they were too obstinate. The Officer was getting impatient and I knew that I was heading to a "Pat down". The eureka moment for me was when i used the cream i was carrying to grease my wrists and the bangles slipped off. Thank God for creams!
7. Boroline
An all-rounder! Boroline is an antiseptic. so make sure you toss one in your travel bag. It heals chapped skin and lips and is good for babies too. Have you ever had a panty line rash due to sweat and sanitary pad use? You can banish the rash by rubbing boroline where your thighs meet and say goodbye to the rash.
8. Deo Stick
Use deo sticks to slick the insides of your new shoes to avoid blisters later on . I had a perfect pair of shoes for the party but I was scared that I would end up with blisters. I rubbed my deo stick ( the gel kind) around the back of my new shoes and voila – I danced the night away with my prince charming
9. Talc
I have often seen ads where girls swipe on powder and get a natural glow. So ,I decided to try it and was pleasantly surprised at the results. Apply a little powder like ponds dream-flower for a fresh and oil free look. As usual always patch test before putting stuff on your face.
For information on when to discard makeup refer to chuck it.
The best part is that dumping a few multi-purpose items in your bag will ensure a glammed up avatar with just a few dabs. Enjoy!