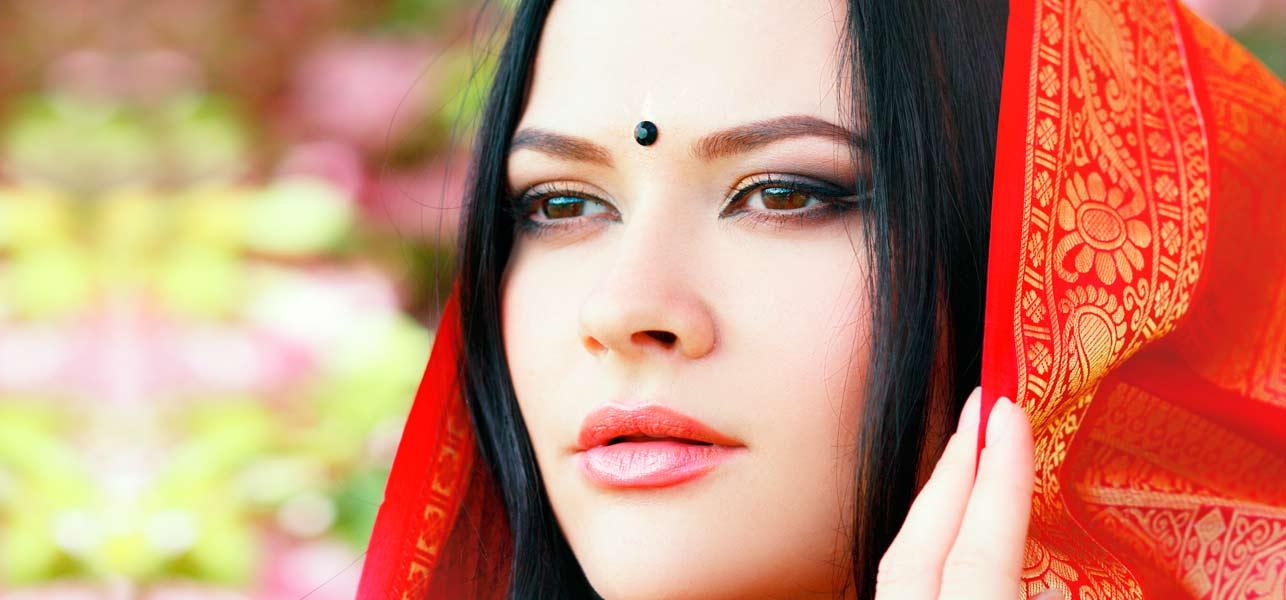 One of the last princely states in India, Hyderabad has an air of royalty and opulence that is hard to recreate anywhere else. With the Charminar and its famous Hyderabadi Biryani, this city bears testament to the wealth of the Mughal kings that once ruled this principality and just like everything else, weddings in Hyderabad have a feel of royalty unmatched in other states. The Hyderabadi bride looks like a princess to be betrothed to the prince of her dreams and it's only fair to gain some insight into some of the famous bridal makeup artists from the royal city of Hyderabad to be able to be the most perfect Hyderabadi bride than ever before.
10 Best Bridal Makeup Artists in Hyderabad:
1. Aliya Baig:
If getting the royal bridal look right for your big day is your goal – then Aliya Baig should be your go-to person. With a Nawabi lineage (she is the granddaughter of the Mirza Maeedullah Beg and is the second one from the family to make it big in the world of fashion and beauty after Shahnaz Hussain) and years of practice under the most respected makeup professionals in this part of the world, Aliya is really accomplished and respected in her field. She is also a Temptu certified advanced airbrush makeup artist and has been mentored by Huda Kattan and Shahnaz Hussain. From picking up the choicest of makeup brands to whipping up custom-made hues to suit your skin tone, Aliya is pro like no other from the City of Pearls.
Phone No. 9885803119
Email ID: makeupbyaliyabaig@gmail.com
Facebook: www.facebook.com/AliyaBaigMUA
Instagram: www.instagram.com/makeupbyaliyabaig/?hl=en
2. Tamanna Rooz:
Tamanna Rooz is known for her unique style that perfectly blends north Indian and south Indian makeup trends. Tamanna Rooz has a pan Indian appeal that would gel well with native Hyderabadi's and migrants from other states. Tamanna is accomplished in the art of bridal makeup that is simple, elegant and classy with little or no bling. She is undoubtedly the person to go for the best bridal makeup in hyderabad.
3. Naresh Thogati:
Naresh has over a decade of experience within the hair and makeup industry. He has done make-up for several celebrities like Actor Nani's wedding, Allari Naresh's wedding and more recently, the wedding of Actor Rajendra Prasad's son. He has also worked with many of the popular Hollywood and Tollywood stars who have collaborated with him for professional and personal make-up assignments. His eye for detail as well as a unique choice of color palette make him one of the preferred choices among brides in the city.
Facebook: www.facebook.com/MakeupArtistsStudio
Website: makeupartistsstudio.com
Phone : 8977020202
4. Tanuja at Bubbles Salon:
Operating out of the famous Bubbles salon in Hyderabad, Tanuja is quite famous in the bridal makeup circuit. Her signature style is polished and elegant without too much shine or shimmer. So, if you prefer understated elegance, Tanuja could be just right for you.
[ Read: Best Makeup Artist in Mumbai ]
5. Sachin:
Widely known for his fabulous work with stars and celebrities down south, Sachin is counted amongst the best in bridal makeup artistry in Hyderabad. Known to be quite expensive for good reasons, he has vast experience and many years of impressive bridal makeup work behind him.
6. Doris at Doris Salon:
Based in Secunderabad, Doris is quite well-known for her bridal makeup and hair styling.  Her hair styling really does wonders with the hair. She is probably one of the best hair stylists we have in Hyderabad. She is open to travelling to your hotel or wedding venue or you could visit her salon. A little easy on the purse strings, Doris is pretty much affordable and effective.
Physical Address: No: 5, Vaishnavi Reddy Complex, Secunderabad 500003
7. Anne at Lakme Salon:
Operating out of the popular Lakme Salon in Himayat Nagar Hyderabad, Anne is the in house expert in bridal makeup art. Popular for creating the perfect traditional south Indian look, Anne does simple and elegant work.
Physical Address: Lakme Salon, Shop No: G-4, A & M Trade Centre, 3-6-561, Himayat Nagar, Hyderabad 500002
[ Read: Best Bridal Makeup in Bangalore ]
8. Zing at Seros:
A very popular name with the modern Hyderabadi bride, Zing works with the latest international trends in makeup art to create a look that holds a global appeal. Known for subtle and natural shades, Zing can also effectively help you if you are the traditional South Indian bride.
9. K Mohan Rao:
K Mohan Rao is an independent freelance bridal makeup artist based in Yousufguda, Hyderabad. Mohan specializes in bridal beauty services such as makeup and mehndi art and is quite popular all over Hyderabad.
Physical Address: No: 8-3-231/B/363, Sri Krishna Nagar, Yousufguda Hyderabad
10. Sandy:
Sandy developed a passion for makeup artistry while choreographing and performing stage shows. Now Sandy is a fully fledged bridal makeup artist with many years of experience in television, film and fashion industry. With over 6 years of experience in the field of bridal makeup, Sandy is known for his versatility and ability to create both the Indian and global look for the bride on her big day.