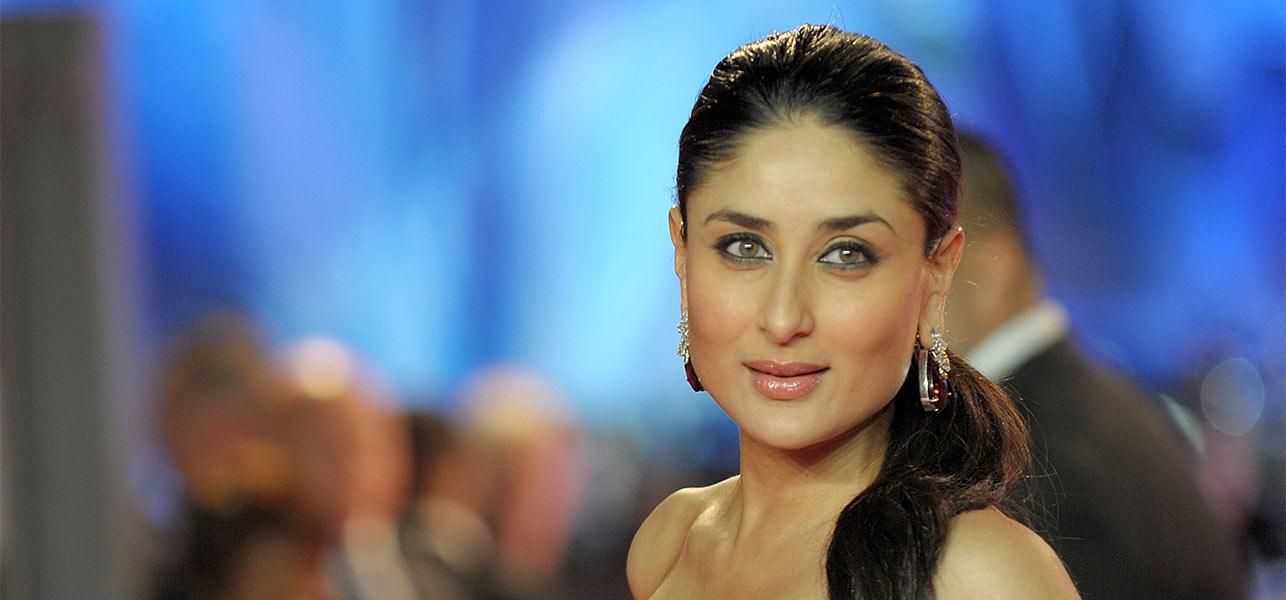 Kareena Kapoor is the undisputed queen and one of the best looking actresses in the Bollywood industry. She is popularly known by her nickname "Bebo". Kareena is the 4th generation star of the iconic Kapoor family which has given Bollywood some of its best actors and actresses.
She made her debut with Abhishek Bacchan in "Refugee". The movie did not turn out to be a hit, but Kareena's potential as an actress was highly recognized. Her movie "Kabhi Khushi Kabhi Gham" gave her recognition as an actress. Her career received a major setback in 2002 when all her movies failed at the box office. But later her roles in "Chameli" and "Dev" were critically acclaimed and impressed all her critics who earlier believed that Kareena is just a star, not an actor.
But it was her movie "Jab We Met" that brought her huge success and established her as one of the best actress of Bollywood. And now, after delivering some of the greatest hits at the box office, she is one of the highest paid actresses in Bollywood.
You would hardly notice any actress stepping out without layers of foundation but Kareena has time and again faced the shutterbugs with her face scrubbed clean. She has a naturally flawless skin with peachy and cream complexion, rosy cheeks and glowing skin. She is one actress who looks gorgeous even without makeup.
Kareena Kapoor without Makeup Pics
Here are 10 latest images of Kareena Kapoor without makeup.
1. Kareena Kapoor with Minimal Makeup
Kareena looks extremely chic in a printed skirt by Alice and Olivia and a white see through vest with an orange bikini top underneath. She looks very fresh even with minimal makeup. As you can see she is just wearing kohl and nothing else, not even a lip gloss. She had turned up with husband for Kunal Khemu's birthday bash on 25th May. Kareena without makeup is definitely not hard on the eyes in this picture!
[ Read: Kareena Kapoor Beauty Tips ]
2. Kareena at Holy Shrine of Saint Khwaja Moinuddin Chishti
This picture was taken on Kareena's visit to the holy shrine of Saint Khwaja Moinuddin Chishti. Kareena had gone there to offer chadar and pray for the success for her movie "Fida". This picture dates back to 2004. No wonder she is looking so chubby and plump in this picture. But even without kareena kapoor looks naturally pretty here!
3. Kareena with Her Husband at a Movie Screening
Kareena Kapoor was spotted at the screening of her husband's movie "Go Goa Gone" on May 9th 2013. Kareena appears in a simple pajamas and tees and a stole. Kareena has an impeccable sense of style but is here seen in a casual attire leaving behind the style diva Kareena. She was accompanied by her sister Karisma and beau Saif Ali Khan.
[ Read: Kajol Without Makeup ]
4. Kareena with Plain Red Tee and Leggings
Kareena here is spotted outside Malaika's and Amrita's house the day after Saif's infamous scuffle had hit the headlines. Kareena here looks very pale with no makeup whatsoever and with slight dark circles under her eyes. She is dressed in simple plain red tee and leggings. It is quite evident that Kareena is deeply affected by the tiff and the news circulated by the media.
5. Like an Ordinary Girl
Kareena in this picture also looks very very pale, sleep deprived and tired. Without her regular kajal and highlights, she looks like a very ordinary girl here, very unlike her. If you look closely, you will also notice blemishes on her face. Kareena seriously needs to stop her sans makeup appearances. We all love the glamorous Kareena more.
[ Read: Katrina Kaif Without Makeup ]
6. Kareena Kapoor at Mumbai International Airport
Here Kareena Kapoor without make up was spotted at Mumbai International Airport in a yellow top and jeggings. She looked fresh and vibrant unlike some of her sans makeup public appearances and that's how we like her.
7. Kareena Kapoor Passport Checking
In this picture Kareena is seen at the airport, checking her passports, ticket and papers. As usual, she is dressed casually in jeans and a green tee with no makeup. Her pink cashmere scarf suggest that she is might be heading to a cold place. Kareena without make up is no glam queen but is definitely a pretty girl!
[ Read: Sonam Kapoor Without Makeup Photos ]
8. Kareena Kapoor with Saif Ali Khan
This picture of kareena kapoor no makeup was taken post her marriage with Saif Ali Khan where she is seen leaving Mumbai for post wedding celebrations. She was accompanied by her sister and friends.
9. Kareena Kapoor and Saif Ali Khan Before Wedding
This picture was taken a few weeks before her wedding. Both Kareena and her beau made their way to the airport and looked very much like a lovey dovey couple. Kareena looks absolutely vibrant and stunning even without makeup in this look. She wore a casual blue t-shirt and sweat pants paired with oversized shades. Clearly one of her best non makeup looks.
[ Read: Celebs Without Makeup ]
10. Kareena Kapoor with T – Shirt and Denims
Kareena Kapoor was snapped at the Mumbai International airport where she was leaving for Delhi for a Filmfare press conference. As usual like most of her airport appearances, she is dressed up casually in a figure hugging t- shirt and denims. She completed the look with a sling bag, brown boot and orange nail paints. Better than most of her de glam looks.
Hope you enjoyed a lot with the pictures of Kareena Kapoor without makeup. Share your thoughts through the comments!
Images: Google, Indiatimes, Pinterest