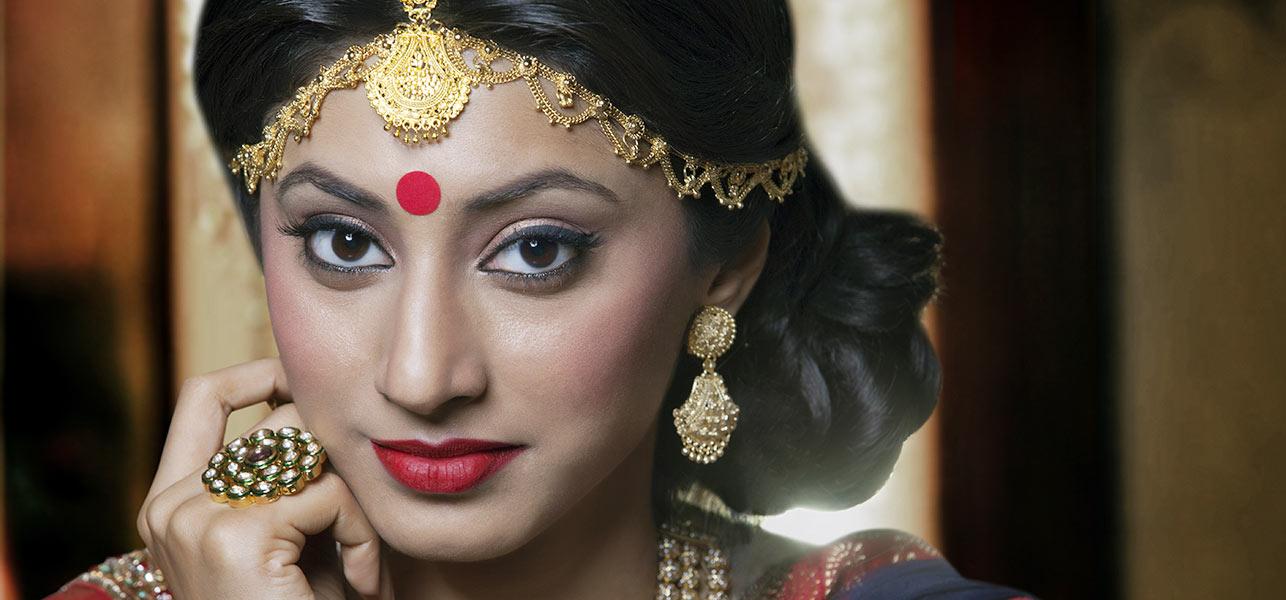 Wedding is an event that is always close to a girl's heart! It is the one event that all women no matter what their age dream off and plan extensively for. Not only do we dream of having the big, fat and beautiful wedding with all the trimmings, but also of being the most beautiful and ravishing bride ever! However, the stress that comes with the wedding planning and the wedding itself can affect our skin drastically. It is for this reason that all women start following or participating in different beauty rituals before the wedding to look beautiful. Thus, one of the most important bridal beauty tips is to have a well-planned beauty ritual before the wedding.
Read below to know more on pre wedding beauty tips:
Pre-wedding beauty timeline:
In order to look the best at your wedding, it is essential for the bride to plan and strictly follow a beauty timeline. The beauty timeline is nothing but a collection of beauty tips for brides that can be easily followed to achieve the perfect look for the wedding.
In the beauty timeline, the Indian bridal beauty tips often include when to set up appointments, when to shop and what to eat and drink before the wedding. While, most brides often start following their beauty timeline six month before their wedding, it is advisable to start following the timeline at least a year before the wedding day. Pre wedding skin care and hair care will help you achieve best results. So here is a simple timeline that can easily be followed by all brides to achieve a picture-perfect skin and look.
12 months to the wedding:
One major beauty tip for brides is to bring out your old magnifying mirror and take a good look at your skin. What type of skin you have? Do you suffer from any major breakouts?  Understanding your skin and its needs will help you to plan out a better and more effective beauty ritual for your wedding. This will also help you to address any issues that you face with your skin beforehand.
Chart out and start following a diet and fitness regime for the wedding. Pre wedding diet will help you to get a perfectly glowing complexion and a perfect figure before your wedding. Remember to increase your in-take of Vitamin C and Vitamin A by eating a lot of green vegetable and citrus fruits as this will help to gain a glowing complexion.
Start drinking at least eight glasses of water every day. We all know how good water is for our skin and no matter how much you prepare, if you do not have good, clear skin, you will not be able to look picture-perfect at your wedding.
6 months to the wedding:
If you still haven't booked your hairstylist, makeup artists and salon appointments, now is the time to do so.
Visit a beauty therapist or a dermatologist and try out facials to identify that one perfect facial that will help improve your skin and also does not aggravate any existing skin conditions. It is always advisable to try out and select the perfect facial now as no one wants to have to deal with a break out on their wedding day or even anytime close to their wedding day!
Once you have selected the facial, continue the facial once every month till the wedding. A simple facial that you can try at home is the steam facial. Not only does it help you relax, but also helps to enhance the complexion.
If you are planning to opt for some homemade glowing skin face pack. Now is the time to try them out at home and pick out the best.
Start your regular CTM (Cleansing, Toning and Moisturizing) ritual to keep your skin clean and well moisturized.
Now is also the time to go out and purchase your make-up kit for the wedding.
Buy your wedding shoes and start wearing them at home for a week to break them in. This will help prevent any blistering on the wedding day. It will also leave time for whatever blisters you develop to heal well before the wedding.
Three months to the wedding:
Another important bridal beauty tips is to have trial runs with your make-up artist and hair stylist to see what would look best for the wedding day. Decide on the best look and hair style for the wedding beforehand.
If you plan to opt for laser hair removal or treatments, then now is the time to start the sessions.
Also, get your eye-brows in proper shape now. If there are any issues, you will need time to grow them out in certain parts.
Start a regular manicure and pedicure session to get pretty hands and feet with perfectly shaped nails.
One month to the wedding:
Weddings are simply not just about planning and stressing out, there should be a little bit of fun too. So, if you do go a bit overboard on the drinking at your bachelorette party, start a detox by eating a lot of fruits and vegetables and drinking a lot of water.
Have a final trial session with your make-up artist and hair stylist with the look and style that you have chosen.
If you are not keen on appointing a make-up artist, now is the time to try out different looks and decide on the one you want the most for the wedding.
Two weeks to the wedding:
Cut or trim your hair now. This will provide your hair ample amount of time to settle and still look fresh.
If you have coloured your hair, opt for a re-touch of the colour now.
Go for a final sitting of a waxing/threading or laser hair removal treatment for the wedding now.
One week to the wedding:
It is necessary for the bride to eat, drink and sleep properly now to look relaxed and fresh for the wedding.
If you are opting to whiten your teeth for the wedding, you should go now as any closer to the wedding date, you might experience sensitivity and discomfort on your wedding day.
Go for your last facial. Remember to stick to the one facial that you have been doing regularly. This will prevent any break-outs on the wedding day.
Get your brows shaped again.
In order to get a soft, shiny mane, opt for a deep conditioning treatment.
Day before the wedding:
Get a final manicure and pedicure done.
Apply mehendi or henna on your hands.
Finally, go to bed early and get a good night sleep!