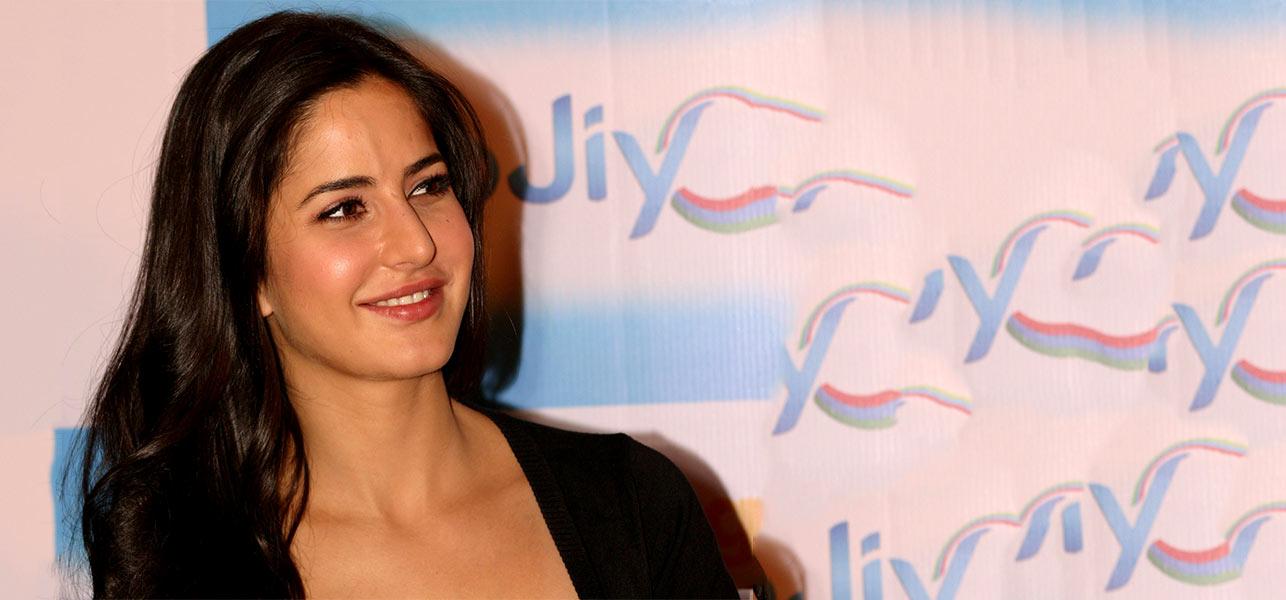 Katrina Kaif is one of the most glamorous and stunning actresses in Bollywood who has carved a niche for herself without coming from a filmy background. She was born in London and spent her subsequent years in Hong Kong, London and now in India. She started her acting career at a tender age of 14 where she was approached by a jewellery brand and continued as a model ever since.
She got her first break in Bollywood movie "Boom" which however did not do much for her career and she was shunned by the audience and panned by the critics. It was her roles in South Indian movies that got her noticed. She is a fighter and did not give up easily. She took Hindi classes and dancing lessons to fit in the Bollywood culture and now she is one of the highest paid actresses in Bollywood.
Adorned with gorgeous looks, Katrina is a surely crowd puller. She is one of the most beautiful ladies in tinsel town with perfect hourglass figure, porcelain skin and drop dead gorgeous looks. Her confidence in her looks appears from the fact that she does not mind stepping out of her house without makeup. In fact she hates applying makeup and dislikes doing her hair and prefers to wear comfortable clothes when not shooting. She has been spotted several times in de glam look and looks equally or even more beautiful without makeup.
Katrina Kaif Without Makeup Pics
Here are 10 latest and top pictures of Katrina Kaif without makeup.
1. Katrina Kaif Spotted At A Special Screening Of "Ek Tha Tiger":
This picture was taken when Katrina without makeup appeared for a special screening of her movie "Ek Tha Tiger". She was in casuals looking pretty without makeup. But what sparked controversy was the vermillion on her forehead. Media went speculating about her marriage and started fabricating all sorts of stories. It was later revealed that it was nothing but a maang tikka that her business manager's mother had applied on the actress's forehead and a ritual that Katrina has observed over the years.
2. Katrina Kaif At Mumbai Airport
This was clicked at the Mumbai airport. Even without makeup Katrina Kaif looks beautiful and radiant. She is clad in navy tunic, black leggings and brown boots. Simply stylish.
3. Katrina Kaif is Going To Attend The TOEFA Awards
Another appearance of Katrina Kaif without make up at the airport to attend the TOEFA awards in Vancouver and this time also in a dark colour outfit. It seems that she prefers dark colours while flying. She was seen in a black leather jacket; see through top and blue jeans.
[ Read: Katrina Kaif Eye Makeup Tutorial ]
4. Katrina Kaif in All Black Outfit
These pictures were again clicked at an airport and here too Katrina is seen in an all-black outfit. She was captured wearing a see through top and black boots. She went a bit camera shy this time and covered her face with her I Pad.
5. Katrina Kaif With Smiles At Airport
Now this is certainly a welcome change from her usual black outfit. Here Katrina is spotted at an airport and this time she is in no hurry to leave the airport. She is all smiles and kept grinning throughout. Here she is seen in simple blue tracks, white tee and blue and purple sneaker sans makeup. Here the beauty diva is seen confidently posing for the shutterbugs.
6. Visit To Sikh Shrine At The Golden Temple In Amritsar
This picture dates back to 2010 when Katrina paid a visit to the Sikh shrine at the Golden Temple in Amritsar. She is seen in a simple white suit and even covered her face with a dupatta for some time. Supposedly she was on her way to Patiala for the shoot of "Mere Brother Ki Dulhan".
[ See: Katrina Kaif White Saree Pictures ]
7. Katrina Kaif's Visit To Ajmer
This picture was taken on her visit to Ajmer to offer religious chadar on the mausoleum of the Sufi saint Khwaja Moinuddin Chisty to pray for the success of her movie Rajneeti. She was dressed in a simple white coloured traditional salwar kameez and a red chunni.
8. Katrina Kaif With Tourism Minister of Rajasthan
Here Katrina is seen with Bina Kak, the tourism minister of Rajasthan who had also worked with her in the movie "Maine Pyar Kyu Kiya". Katrina had gone to Ajmer to ask for blessing for her movie "New York" way back in 2009. She had gone to meet Bina Kak and is seen here at Bina's residence. This beauty was dressed in simple blue salwar kameez paired with mojri shoes.
[ See: Alia Bhatt Without Makeup Pictures ]
9. Katrina Kaif's Rare No Makeup Pic
This picture is taken at Katrina's place where she is seen with her siblings dressed casually without even a trace of makeup. As you can see all her siblings are blessed with radiant and flawless skin. Now we know where her porcelain skin comes from.
10. Simple and Elegant Look
This picture was taken last year during Farhan Akhtar's birthday bash. Here she is seen in a very simple yet elegant look. She is clad in a yellow flowy dress with no makeup at all. She still looks absolutely stunning.
These are some of the katrina kaif photos without makeup that stole our hearts! Let us know if you agree. Also read up on the katrina kaif beauty tips and leave your comment.
Images: Pinterest, Google