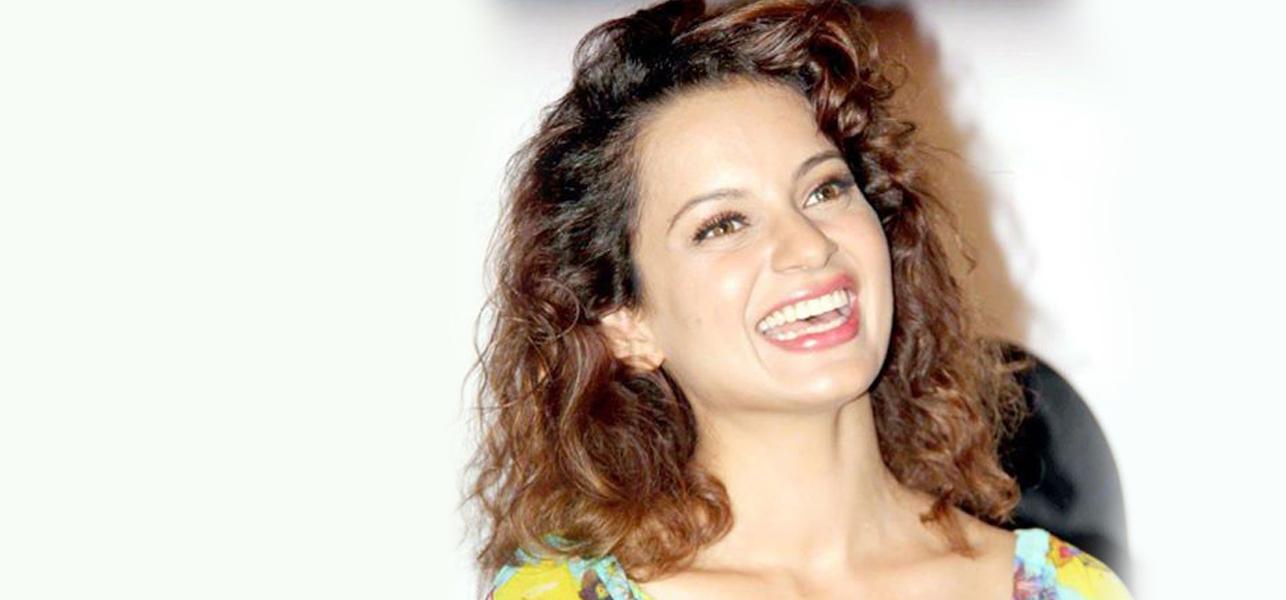 She is truly destiny's child. Coming from humble means, today she is most deservingly Bollywood's ruling 'Queen'. She has sported almost all the big brands, with great pizzazz. Being extremely versatile, she carries off any look and style with utmost grace. When questioned, she describes her style as quirky. She is the most beautiful Kangana Ranaut!
Here is a glimpse of Kangana Ranaut's make-up and beauty regime, her hair-care solutions, her favorite beauty products and, of course, her fitness routine. Take a look…
Kangana Ranaut's Skin Care Routine:
This 'Gangster Gal' swears by the cleansing, toning, moisturizing routine. She uses a soap free cleanser to clean her face. She stopped using soap on a well-wisher's advice, and says that made a world of difference to her skin as soap is known to strip off the essential oils from your face. Her makeup artist once told her that if putting on makeup takes hours, it definitely cannot be wiped out in five minutes. Since then, she takes a good ten to fifteen minutes to remove the makeup properly. Once her face is clean, she uses a toner, and then some moisturizer, followed by an eye cream. Since she has sensitive skin, she tends to avoid getting facials done, but does do occasional cleanups. Honey being a great anti-bacterial, she recommends using it for your skin.
The Perfect Regime For The 'Queen's' Crowning Glory:
Coming to hair care, Her lovely curls are a style statement in itself, but being in the film industry, and having to style her hair differently with every new film does take a toll on those ringlets. Kangana loves using organic products and often indulges in shampoos from Fabindia. She gets intensive repair treatments done from time to time. Swearing by grandma's beauty secrets, she makes it a point to oil her hair and steam it, thrice a week.
All About 'Revolver Rani's' Make- Up Favorites:
This drama-queen, who says that good, glowing and healthy skin is what she finds sexy, adds that make up looks best on g skin. To mesmerize on the red carpet, she loves to go retro. She loves the old Hollywood look and prefers vintage hairdos and red lipstick with a dramatic winged eye. However much she tries to break the monotony, she tends to stick with this look. She says that the glamor that comes with this look for the red carpet is unbeatable.
Her beauty essentials consist of a concealer, MAC Studio Fix, a blusher and a lip balm. As for lipsticks, her loyalties lie with fresh pink to pale hues. But for a more dramatic look, she prefers ox blood tones.
When asked about the weirdest beauty treatment she had got done, she mentioned the 'Lip Plumpers', which is an injection that fills the lips, making it look fuller. She said that a childhood accident had resulted in fibrosis on the lips; therefore she took these injections, but had an adverse reaction post the therapy.
[Look at: The Shocking Images of Kangana Ranaut without Makeup]
The 'Tezz' Woman's Fitness Mantra:
Finally, coming to Kangana Ranaut's fitness secrets, first and foremost, she eats a balanced, healthy diet and drinks a lot of water to keep herself glowing and hydrated. She totally endorses exercise and works out at least five times a week.
She does power yoga, kickboxing, squats, pull-ups and push-ups and concentrates on abs and lower back exercises. She uses dancing as a form of exercise when she doesn't feel like hitting the gym. She includes 45 minutes of yoga and 10 minutes of meditation in her fitness regime that not just keeps her well but also gives her a great sense of peace and tranquility.
This Sridevi fan has sure worked her way up slowly and steadily. It is noteworthy that she does the right things always, whether it is choosing her films, or a beauty and fitness regime.