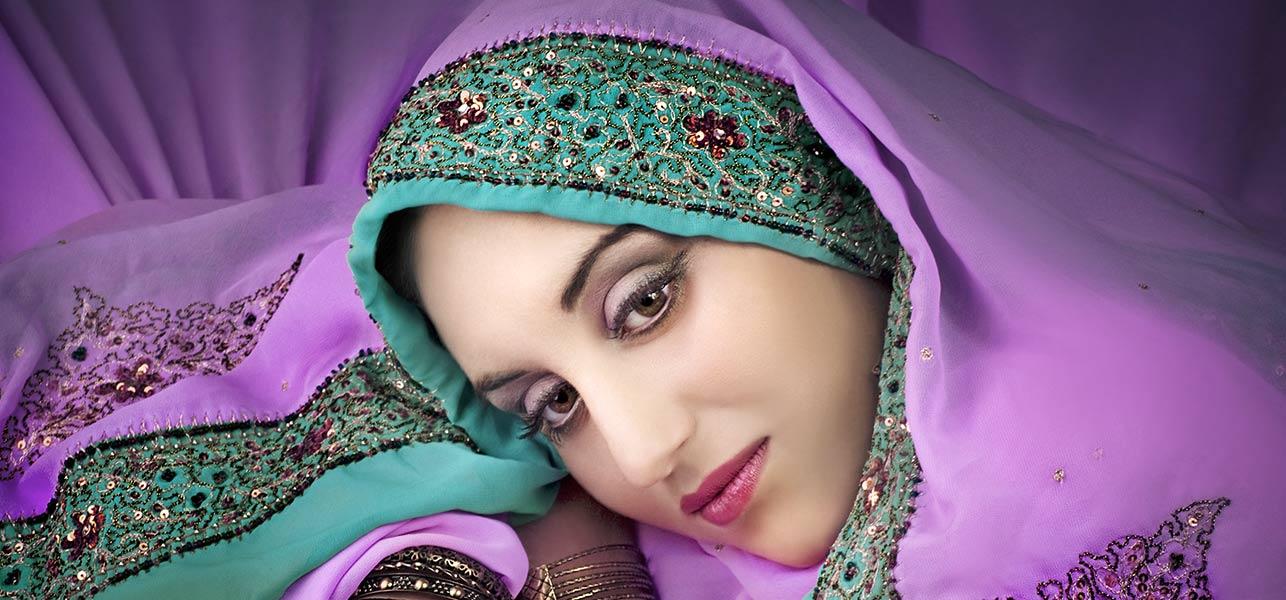 Weddings are special. It is the day when a girl can truly be the queen. All brides want to look their best on their big day. Pakistani brides are no different! Pakistani bridal makeup can give you an intense and gorgeous look. Makeup is no rocket science! You too can sport the Pakistani bridal look with the help of this step by step makeup tutorial. This look will be flattering on any complexion and will instantly transform the way you look! Be it for your wedding or any special occasion, this makeup will surely make you look amazing! So, ready to rock the Pakistani bridal look?
Pakistani Bridal Makeup Tutorial
The Pakistani Bridal Makeup Tutorial provides below the step-by-step help to get that gorgeous look:
1. Eye Makeup:
Step 1:
Start by moisturizing the delicate eye area with a good eye cream to make it soft and supple. Here I have used the Neutrogena eye cream. Then, leave it for about 2 minutes to get absorbed into the skin. Now, let's move to the eye makeup.
Apply an orange or peach corrector to your dark circles to conceal the darkness. This step is optional if you do not have dark circles. Here, I have used the Kryolan Derma Camouflage orange corrector. Then apply a lighter shade of concealer to highlight and brighten the under eye area. I have used the Kryolan concealer here. Apply a good compact powder around the eye area to prevent creasing of the products applied.
Step 2:
Take sellotape and apply it in an angle connecting it to your brow bone. This step will help to achieve a sharp winged edge, which is very evident in Pakistani eye makeup. Follow the outer line of the tape and trace it out with the help of a kajal pencil.
Step 3:
Create a V shape in the outer third corner of the eye area and fill the small triangle formed with the same kajal pencil. Always remember to use a creamy kajal pencil for this step as it will help in blending and smudging it to provide a softer look to the eye.
Step 4:
Take a deep shimmer purple eyeshadow and apply it over the kohl. I have used the Lakme Tanjore Rush palette for the purple eyeshadow. Gently start blending the kohl with the eyeshadow to create an even finish. You should remember to cover the entire kohl with the eyeshadow. It is best to achieve this by patting eyeshadow over it than sweeping it.
Step 5:
Apply an aqua blue colored shimmery eyeshadow over the entire eye lid area in a patting motion to deposit maximum color intensity. Here I have used the Claire Aqua blue eyeshadow.
Step 6:
Then, apply a glittery gold liquid eye liner over the centre of your eye lid area and blend it softly. I have used the Lakme Golden Shine Eye liner to get the desired look. This step will help in making your eye area appear brighter and highlighted, making the eyes look bigger.
Step 7:
Apply the same purple eyeshadow to the lower lash line and then apply a shimmer pale cream eyeshadow to the inner tear duct area of the eyes. I have used the Revlon shadow links eyeshadow in Sand for this step.
Step 8:
Apply a deep black kajal pencil to the upper lash line, lower lash line and waterline of your eyes. Then apply a voluminous mascara to open up your eyes. Here, I have used the Lotus Herbals Kajal and Loreal Million Lashes mascara.
Step 9:
To give more lift to the eye makeup, I have applied the same glittery golden eye liner in an angle to the wing of the eye liner and also placed a small rhinestone with the help of eye lash glue.
2. Face Makeup:
Step 10:
Apply your favorite foundation to give a flawless look to your skin. I applied the Lakme Absolute White Intense Skin Cover foundation in shade 03. Then, set it with a compact powder to prevent shine and oiliness. Here, I used the Lakme Wet and Dry compact.
Step 11:
Apply a warm golden bronze blush to your cheek area to give dimension to your face. The bronze eyeshadow from the Lakme Tanjore Rush palette works perfectly for this step. You can apply a pink or peach colored blush too. But, applying a bronze colored shadow gives a contoured effect to the face.
3. Lip Makeup:
Step 12:
Line your lips with a dark maroon lip liner and apply a gorgeous deep reddish ruby lipstick shade to the lip area. I used the Lakme 9 to 5 lipstick in Red Coat shade.
And now you are done!12 easy steps and you are ready to wow the crowd! Do try it and let us know how you fared in the comments section.