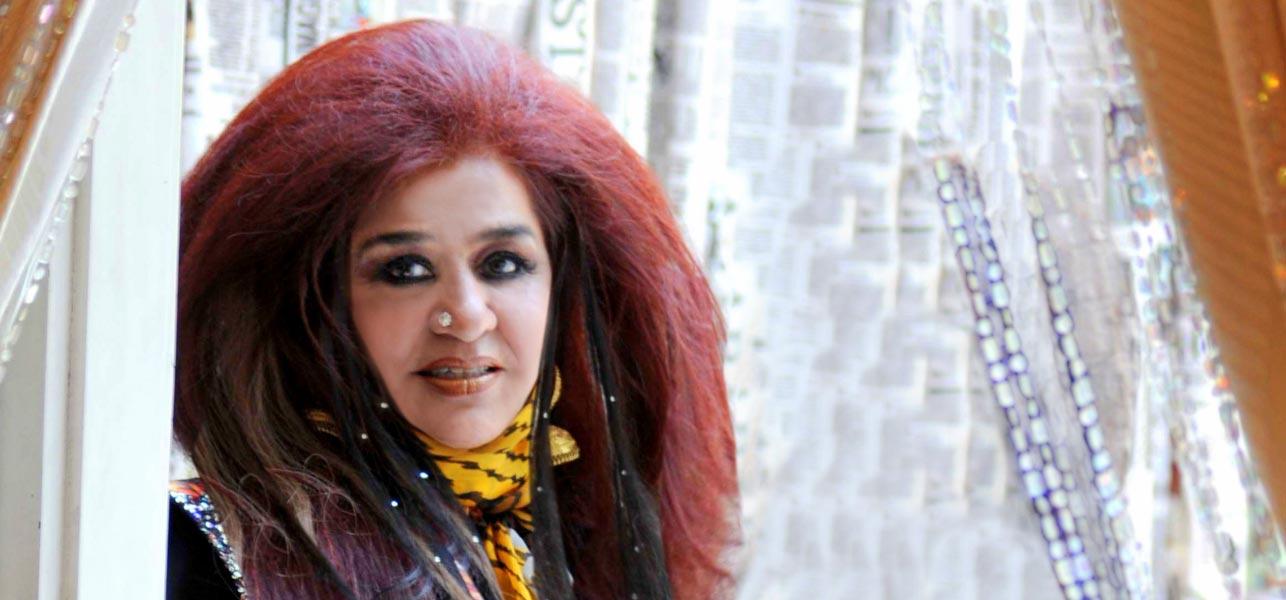 To me, a blushing bride is the most beautiful bride. But still I can't rule out the importance of bridal makeup. Every bride spends months planning her D-Day look. But a few things must be kept in mind to avoid going overboard. So here are few basic yet essential tips for bridal makeup by the renowned beauty expert Shahnaz Husain.
Shahnaz Hussain Bridal Makeup Tips
Face:
1. Cleansing, toning and moisturising
A bridal makeup regimen, or any other makeup regimen for that matter, must start with skin cleansing. A radiant skin can make the bridal makeup look even more beautiful. After cleansing, apply a little toner followed by liquid moisturizer, for hydration.
2. Foundation and Compact
Shahnaz Husain advices to use a water-based, oil-free and light foundation for sheer matte finish. Take a good amount and apply evenly all over the face. You may either use a damp sponge or your finger tips for application.
Once done, use a compact powder to set the foundation base. Shahnaz further advices to avoid using loose powder. Compact powder helps set a uniform skin tone and controls oil secretion too. Use a cotton wool to brush off the excess powder from the face.
3. Blush
Now comes the blush for the blushing bride. Shahnaz Husain bridal makeup suggests to use pastel shades for highlighting cheek bones. The light colour helps achieve a soothing appearance, giving a healthy glow to your complexion. Use a powder blusher and apply it with a brush on the cheeks and slightly below it.
[ Read: Bridal Makeup Artists In Delhi ]
Eyes
4. Eye Shadow
Eye makeup is essential. Heavy and dramatic eye makeup is the latest craze among the brides. Cover the eye lids with a light eye shadow. Bronze, silver and GOLD eye shadows are commonly used for brides. Avoid going too bright with your eye shadow.
5. Eye Liner
Apply a thick line of eye liner on the upper lid close enough to the lashes. Smudge it slightly and apply again. At the corners, extend the black liner slightly upwards and then outwards. Now apply the liner on the lower eyelid just below the lower lash, starting from the middle towards the end. It is best advised to use a long-lasting, water-proof eye liner for bridal makeup.
6. Mascara
Mascara gives extra volume to your lashes. For gorgeous eyelashes, curl the lashes upward and apply two coats of good volumizing mascara. Always start from the roots, going ahead to the tip. Shahnaz Husain strictly advises using water-proof mascara to avoid smudging.
Lips
7. Lipstick
To make your lips and smile look luscious, wear daring shades of red on lips. Go for natural red or plum, cherry or rosecolour, to match your attire. First use a lip pencil to outline and define the lips. Now fill it with your chosen lipstick shade. Ensure that your lipstick and lip liner are of the same shade. Shahnaz bridal makeup highly recommends water-resistant lip colour.
8. Lip Gloss
Complete your bridal makeup with a touch of good lip gloss. Shahnaz says this adds shimmer to your lips, making them more attractive.
[ Read: Bridal Tips For Indian Skin Tones ]
Some More Shahnaz Hussian Bridal Makeup Tips
9. Shimmer
Once done, apply slight shimmer on the inner corner of the both the eyes and cheekbones. This is essential for a healthy, glowing skin without being too shiny or oily.
10. Hairstyle
Hairstyle plays an equally important role. It further accentuates the look of a bride. Shahnaz Husain advises to use hair shimmers and good quality hair products to match the hair-do with your makeup.
11. Go in for trails
Shahnaz Husain also advises to go in for a trail makeup and hairstyle session before the wedding day. This is just to avoid any last minute surprises in form of blunders. You must know what you are going to look like. This gives you enough time to change anything that you're unhappy with.
12. Don't be stressed
Avoid getting stressed. This is your day. Enjoy it to the fullest. Smile lots and lots. Be happy, feel happy. Know you are beautiful within and that's all that matters.
So these were few Shahnaz Husain's bridal makeup tips. Share your tips and bridal makeup stories by leaving your comments below. And if you're getting married, keep wearing that smile on!